America's Harper's Bazaar introduced its American readers to Ms. Omoyemi Akerele, the founder of Lagos Fashion Week on its 10th year of delivering and helping to bring to the forefront Africa's designers and its haute couture industry. Following are some of the comments from their interview.
As an answer to the magazine's question: It's the 10th anniversary of Lagos Fashion Week. What has been really significant to you as you look back, and what stands out in this moment? Ms. Akerele replied:

"I'm glad that the strongest part of what has come out of this(Lagos Fashion Week) thus far is the community—of artisans who work behind the scenes with the designers to create the pieces that light up the runway, from not just Lagos but right down to Accra to Juba to Dakar, across Africa. A community of creators whose mantra each season is to design, but design from a place of beauty, from a place of purpose, from a place of love, from a place of mindfulness—mindfulness to the processes they're committed to, to the heritages of either textiles or embellishments or embroidery. It's the community of models who started their careers with us and now they are headlining shows in New York, Paris, Milan. Our community of interns who started working with us in 2011 and still do today, they are project managers, they are team leaders, they run multiple businesses. They've grown. We have all grown. And the beauty about that is we have grown together. What we have done means a lot. It's really exciting. What it means for African fashion globally—that is a big deal".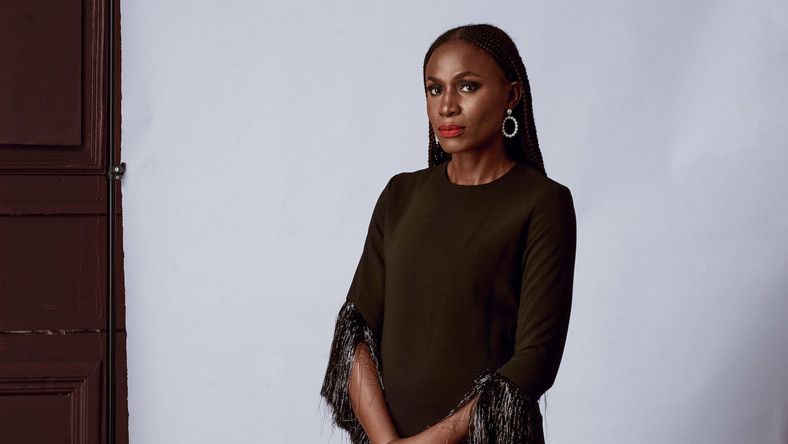 Lagos Fashion Week founder Omoyemi Akerele.
Harper's Bazaar's final question dealt with the future: Right now, at the 10-year anniversary, we're reflecting back, but what are you thinking of for the future?
"For me, the future is beyond creativity. Creativity is inherent. It is who we are as Africans. Most of these skills have been passed down from generation to generation. But our collective task is to add value to it. W"e can build sustainable businesses around it. We can create communities around it. We can develop knowledge sharing and skills acquisition based on creative exchange across African communities—not just within Nigeria in the localized context, but between communities in Nigeria and Rwanda. How can we equip our youth with skills for job and wealth creation? For that way, we can get to that utopia where everyone matters and everyone benefits".
Africa now presents several international Fashion Weeks – they take place as major events in Cape Town, Joburg and Durban, south Africa, Nairobi, Kenya and Kigali, Rwanda.
Plus, and most important, the Africa Development Bank sponsored and gave birth to Africa's unique effort to promote Africa's clothing and fashion industries by creating Fashionomics Commented.
Africa which also features digital marketplace where you can order women's and men's garments – home delivered from the fashion houses that are featured on the site. https://fashionomicsafrica.org
Poet Mongane Wally Serote's 40-year lament, still haunts Black South Africans: "it is only in our memory that this is our land." The land haunts our memory, and, in turn, we haunt the land's memory. Exclusively (a lengthy but thought-provoking piece) in the AFRICA WORLD section of www.theafricantimes.com