– Enjoy the beauty of Africa, Caribbean and other exotic Black destinations.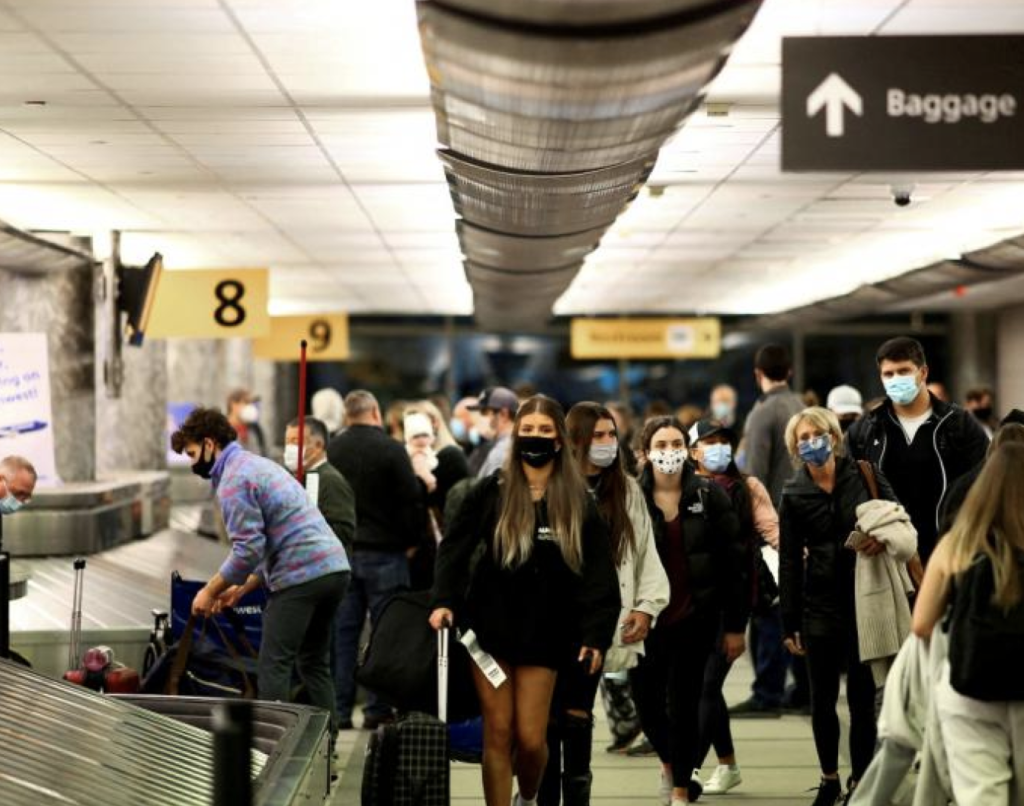 Travelers wearing protective face masks to prevent the spread of the coronavirus disease (COVID-19) reclaim their luggage at the airport in Denver, Colorado, U.S., November 24, 2020. Photo: Reuters / Kevin Mohatt
The United States has dropped a 17-month-old requirement that people arriving in the country by air test negative for COVID-19, an official said, a move that follows intense lobbying by the airlines and the travel industry.
A formal announcement will be made later on Friday. The step comes as the busy summer travel season is kicking off and air carriers were already preparing for record demand. Airlines have said many Americans are not traveling internationally because of concerns they will test positive and be stranded abroad.
The Centers for Disease Control and Prevention (CDC) has determined that the science and data show the pre-departure COVID tests are no longer necessary, said the official, who declined to be named.
The measure will come into effect recently and the CDC will reassess the decision in 90 days, the official said.
The United States has required incoming international air travelers to provide pre-departure negative tests since January 2021. In December the CDC tightened the rules to require travelers to test negative within one day before flights to the United States rather than three days.
The CDC has not required testing for land border crossings.
The official said, "If there is a need to reinstate a pre-departure testing requirement — including due to a new, concerning variant — CDC will not hesitate to act."
Many countries in Europe and elsewhere have already dropped testing requirements.
The CDC is still requiring most non-U.S. citizens to be vaccinated against COVID to travel to the United States.
Two officials told Reuters the administration had considered lifting the testing rules only for vaccinated travelers.
Airlines for America, a trade group representing major airlines, said "lifting this policy will help encourage and restore air travel to the United States."
Your comments, ideas, and thoughts matter.
Drop us a line: