The 2022 laureate of architecture's highest honor, the Pritzker Architecture Prize is Diébédo Francis Kéré, Burkina Faso-born architect, educator, social activist, receiver of the 2004 Aga Khan Award for Architecture. Recognized for "empowering and transforming communities through the process of architecture," Kéré, the first Black architect to ever obtain this award.
"Through buildings that demonstrate beauty, modesty, boldness, and invention, and by the integrity of his architecture and geste, Kéré gracefully upholds the mission of this Prize," explains the official statement of the Pritzker Architecture Prize.
Kéré is the 51st winner of this international e award founded in 1979.
During an interview by and on NPR Kéré related a personal view of what took place:
"Can you imagine?" the newest Pritzker Architecture Prize laureate exclaims. "I was born in Burkina Faso, in this little village where there was no school. And my father wanted me to learn how to read and write very simply because then I could then translate or read him his letters."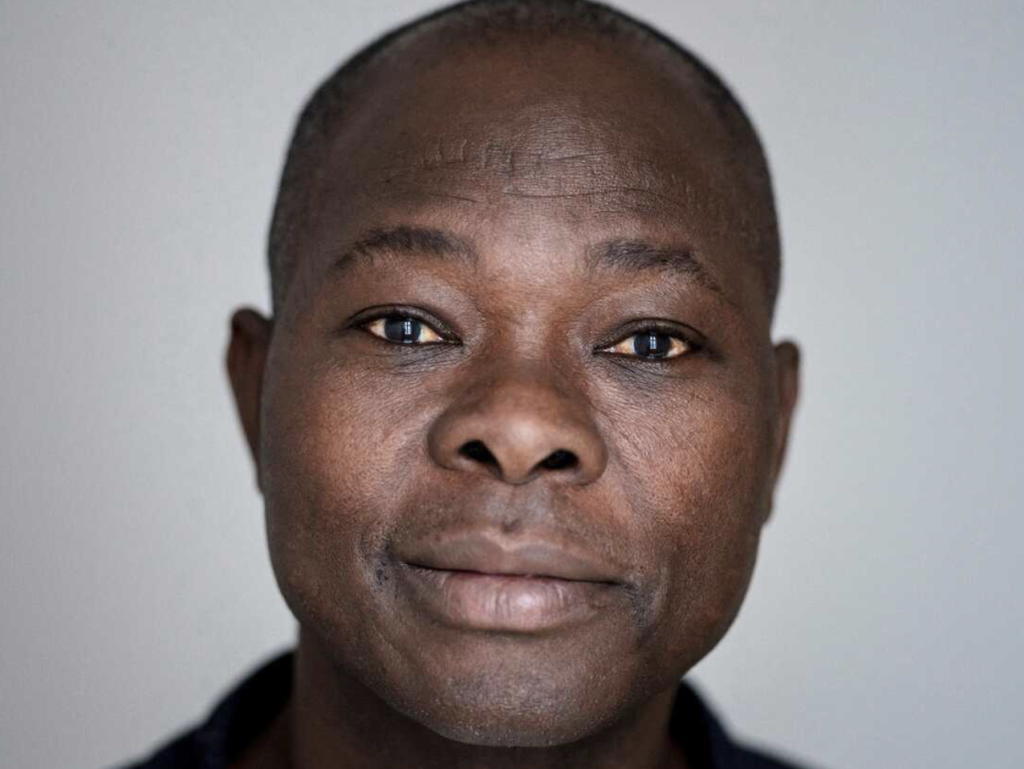 And followed by stating his design and position:
"I am hoping to change the paradigm, push people to dream and undergo risk. It is not because you are rich that you should waste material. It is not because you are poor that you should not try to create quality, […] Everyone deserves quality, everyone deserves luxury, and everyone deserves comfort. We are interlinked and concerns in climate, democracy, and scarcity are concerns for us all." – Francis Kéré, 2022 Pritzker Architecture Prize Winner."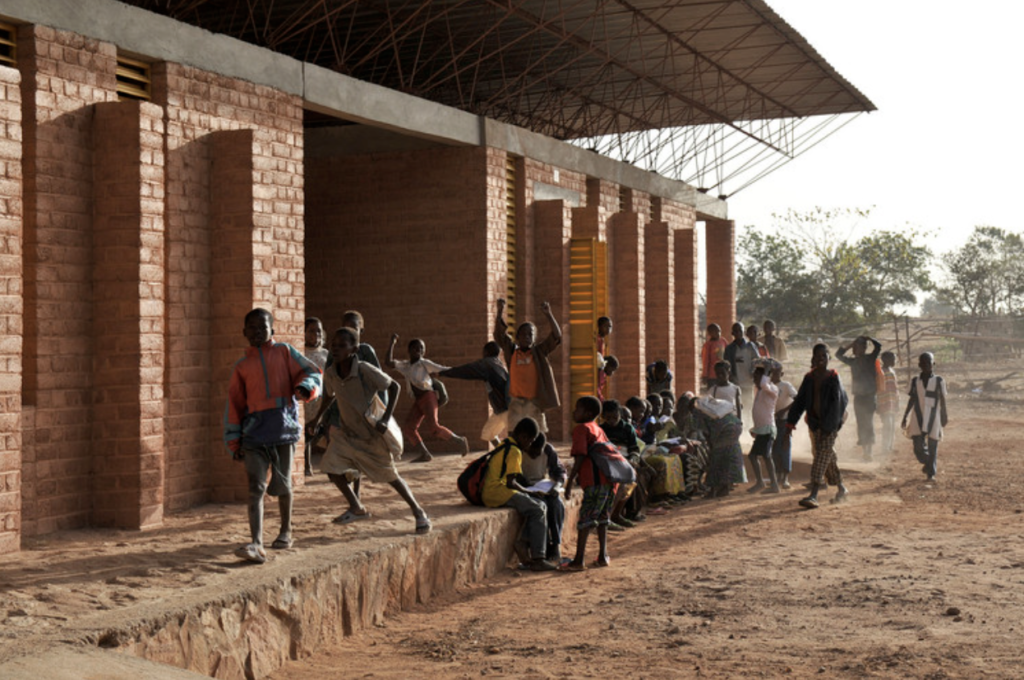 With this recognition, African architecture has received deserved international attention in the last, Kéré graduated in architecture at the Technische University Berlin, in Germany. Today, he maintains branches of his firm, Kéré Architecture, in both countries, through which he seeks to develop works in the "intersection of utopia and pragmatism", exploring the border between Western architecture and local practice works towards "improving the lives and experiences of countless citizens in a region of the world that is at times forgotten" as Pritzker explains.
The oldest son of the village chief and the first in his community to attend school, the architect's first sense of architecture stemmed from his childhood classroom that lacked ventilation and light, on one hand, and from the little illuminated yet safe space where his grandmother would sit and tell stories, on another. In 1985, he traveled to Berlin on a vocational carpentry scholarship, learning to make roofs and furniture by day, while attending secondary classes at night. He was awarded a scholarship to attend Technische Universität Berlin (Berlin, Germany) in 1995, graduating in 2004 with an advanced degree in architecture.
"We have to fight to create the quality that we need to improve people's lives." – Francis Kéré, 2022 Pritzker Architecture Prize Winner.
Younger, Kéré had vowed to one day make schools better in extreme climates, allowing for "true teaching, learning, and excitement," and in 1998, he established the Kéré Foundation to fundraise and advocate for a child's right to a comfortable classroom. His first building, Gando Primary School in 2001, was built by and for the locals, who crafted every part of the establishment by hand, guided by the architect's "inventive forms of indigenous materials and modern engineering". This project awarded him the Aga Khan Award for Architecture in 2004, and led to the inception of his own practice Kéré Architecture, in Berlin, Germany, in 2005. Following this success, other primary, secondary, postsecondary, and medical facilities followed throughout Burkina Faso, Kenya, Mozambique, and Uganda.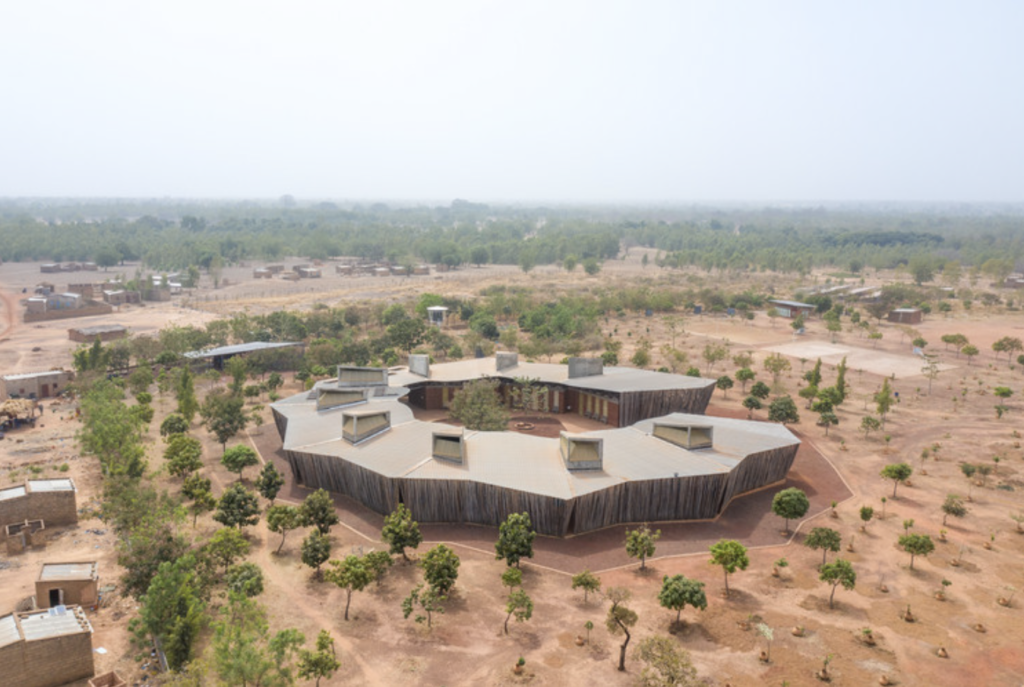 "I grew up in a community where there was no kindergarten, but where the community was your family. Everyone took care of you and the entire village was your playground. My days were filled with securing food and water, but also simply being together, talking together, building houses together. I remember the room where my grandmother would sit and tell stories with a little light, while we would huddle close to each other and her voice inside the room enclosed us, summoning us to come closer and form a safe place. This was my first sense of architecture."
We salute you Francis Kéré, 2022 Pritzker Architecture Prize Winner.
Your comments, ideas, and thoughts matter.
Drop us a line: