U.S. culinary history rarely acknowledges the contributions of Black chefs such as James Hemings, the very first American cook to train in France in the late 18th century. Hemings, who was enslaved by Thomas Jefferson, joined the founding father when he was posted to Paris. There, Hemings trained with a master pastry chef before returning stateside to acquaint diners with dishes that would eventually become some of America's greatest hits, such as French fries, crème brûlée, and even ice cream.
"[Hemings] didn't get the credit for it," says Vyoone Segue Lewis, owner of Vyoone's, a French continental restaurant in New Orleans's Warehouse District. Vyoone's menu, a blend of Creole-accented French plates — crawfish beignets, award-winning French onion soup, and coq au vin — is an extension of her own mixed heritage.
This February, like many chefs and restaurant owners all over the country, Vyoone's will honor Black History Month by celebrating the achievements of overlooked Black chefs and hosting a series of purpose-driven events, aimed at uplifting independent restaurants that were pummeled by the coronavirus pandemic. COVID-19 disproportionately impacted Black-owned businesses across the country, and so more than ever, dining at or ordering from Black-owned restaurants are some of the many ways to commemorate the month.
Here, five trailblazing Black chefs and proprietors, including Lewis, reflect on what Black History Month means to them.
Vyoone Segue Lewis
Vyoone's (New Orleans, LA)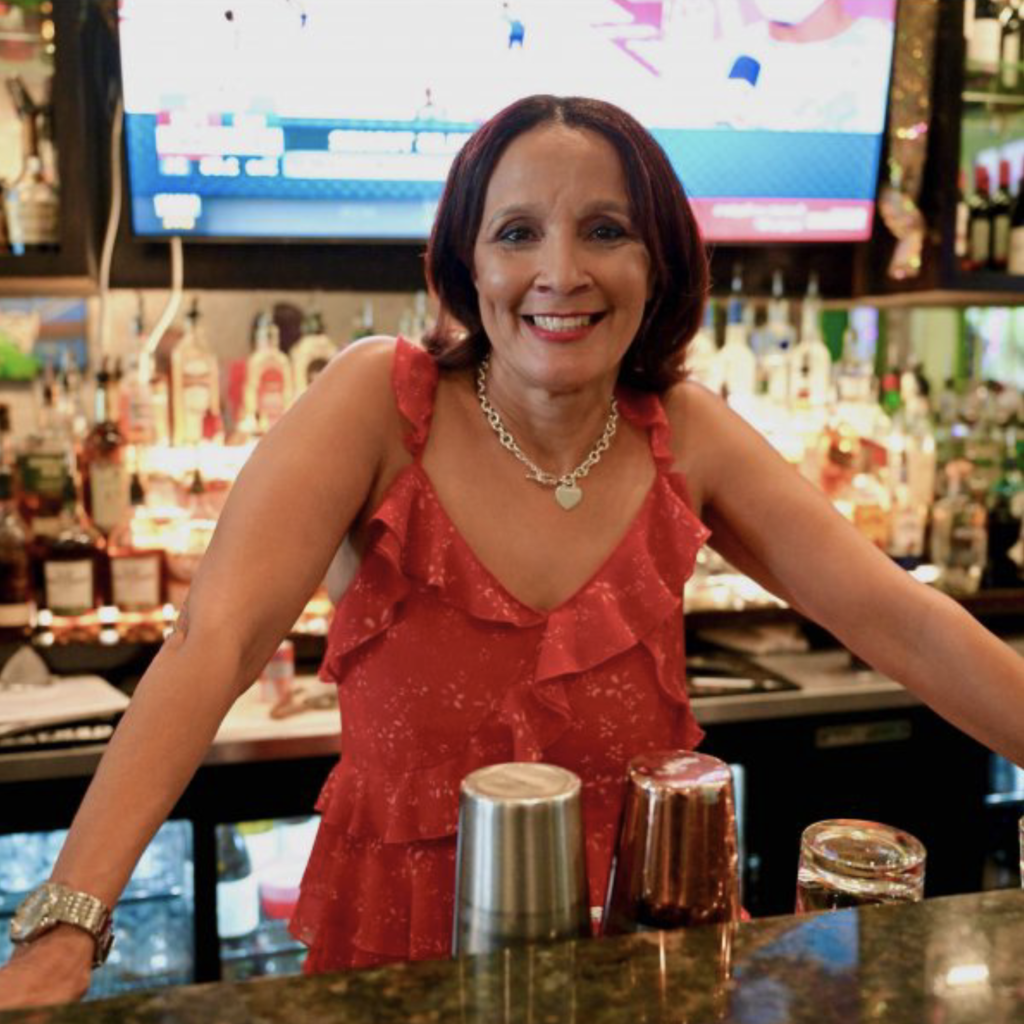 Vyoone Segue Lewis | Credit: Vyoone's
"I didn't realize how underrepresented Blacks were in ownership, especially in the fine-dining category," admits Lewis, a proud NOLA resident who opened her independently-owned bistro, (one of just a few classic fine-dining New Orleans restaurants owned by a Black woman), in 2018.
"Black history has taken on a new meaning to me as a restaurant owner," she adds. Lewis, who grew up in the city, is currently committed to buoying fellow Black restaurant owners, and will spend part of Black History Month joining forces with organizations such as the New Orleans Tourism and Cultural Fund by hosting weekly specials centered on the forgotten creations of Black chefs.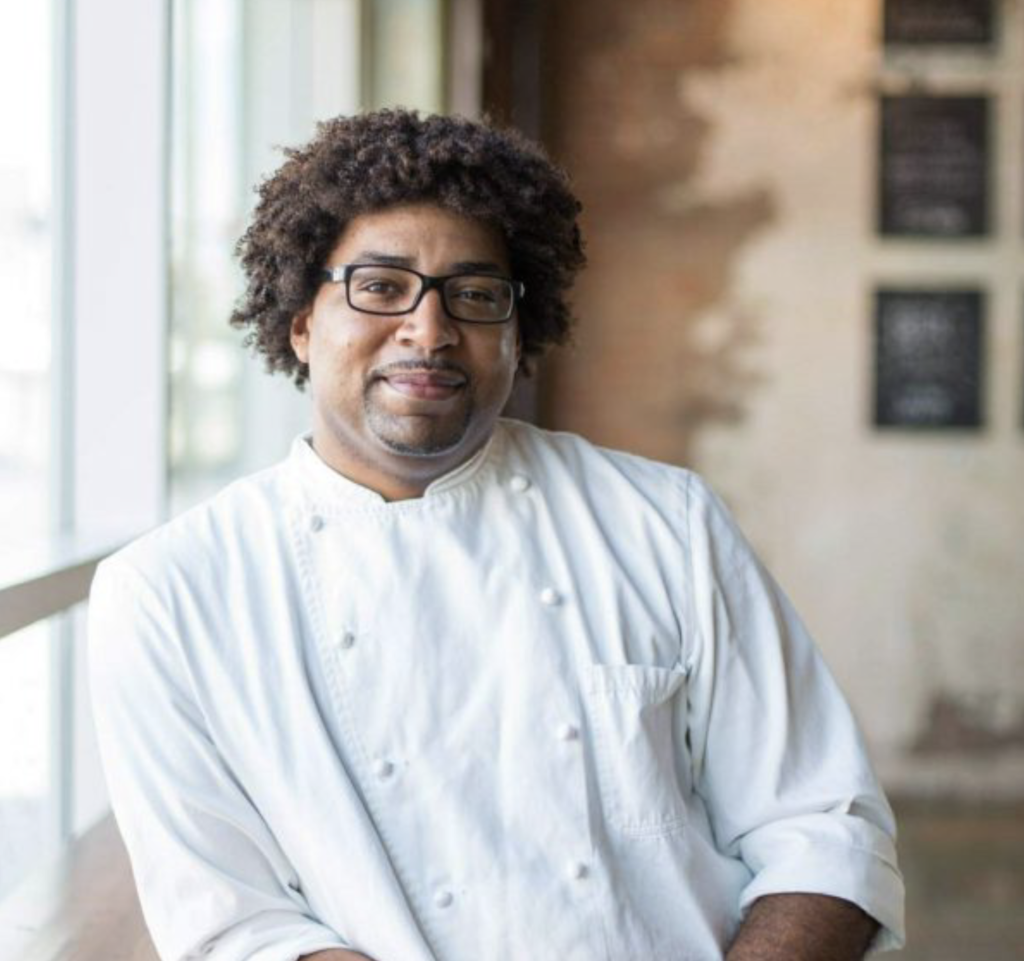 Stephen Jones | Credit: the larder + the delta
Remixed Southern American fare, such as pickled shrimp toast and broken rice porridge with oyster mushrooms and braised greens, usually plays the starring role at chef Stephen Jones's downtown Phoenix restaurant. For Black History Month, Jones, a classically trained cook who grew up in Mississippi and Alabama, will trot out more traditional dishes, ranging from hoe cakes and cornmeal mush to green tomato pie and okra soup, to offer an edible history of the American South.
"We'll introduce a new dish from our past and tell its story every week throughout the month," Jones explains. "To me, Black History Month is about the celebration of those who came before us, spoke out, and affected change."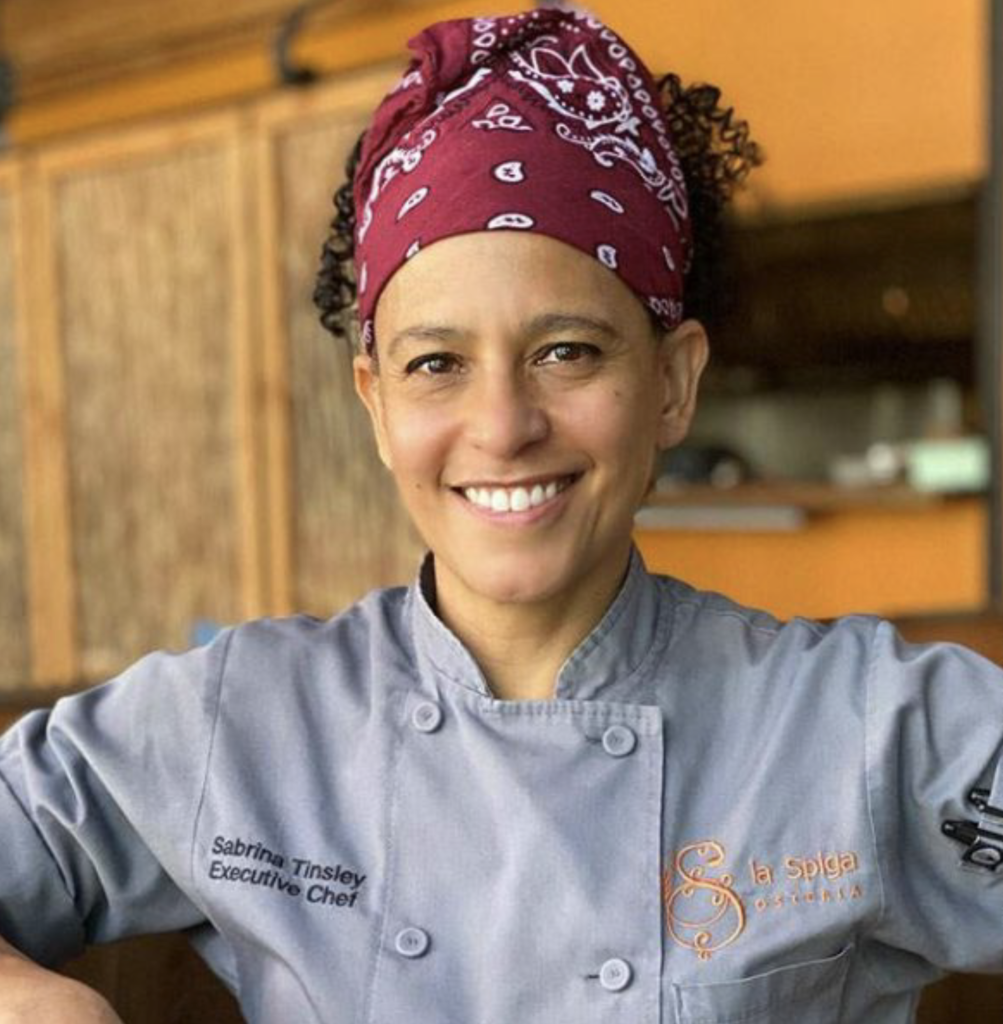 Sabrina Tinsley | Credit: Karen Rose
"As a chef, [Black History Month] means researching and understanding how much of our food culture in the United States was introduced to this country by our Black ancestors," says Sabrina Tinsley, executive chef and co-founder of Osteria La Spiga, a Seattle-based restaurant specializing in Northern Italian cuisine, known for its meticulous, made-from-scratch approach to pastas, stocks, and sauces. 
This February, Tinsley's rustic-chic Capitol Hill spot hosts its second annual Future of Diversity Guest Chef Program, an innovative pop-up series that invites local BIPOC chefs to cook dishes for three-course takeout meals.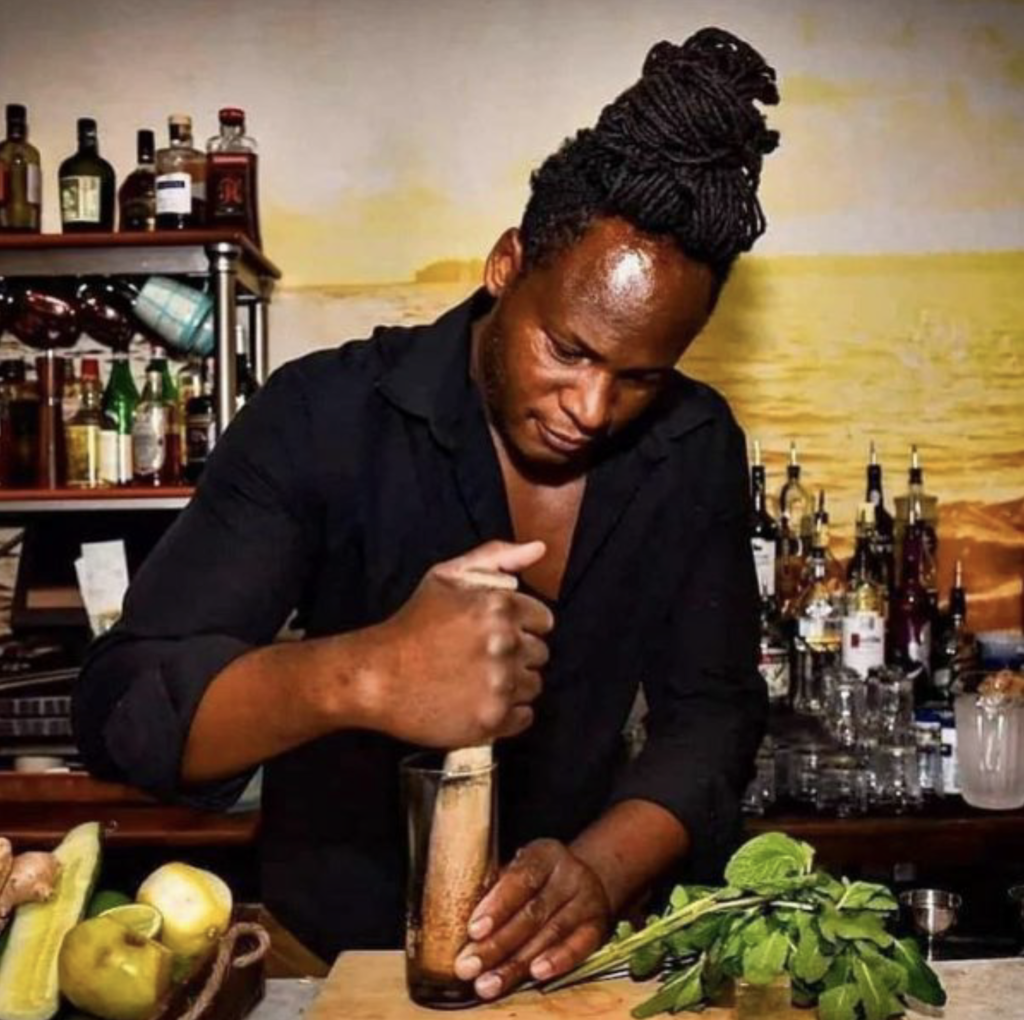 Karl Franz Williams | Credit: The Anchor Spa
The Anchor Spa first opened doors in 1939, enjoying a reputation as a swanky watering hole for decades before closing in 2015. Eighteen months later, it reopened as a pan-Caribbean restaurant and bar under the brand-new ownership of Karl Franz Williams, a Yale graduate with roots in Saint Vincent. This February, Williams, who also owns 67 Orange Street — the Harlem-based cocktail den named after the location of Almack's Dance Hall, one of New York City's first Black-owned bars — promises to recognize both historical Black figures and current community heroes through a range of upcoming social media efforts.
"Sometimes holidays are perfect for platitudes like 'I love you' on Valentine's Day or 'I'm thankful' on Thanksgiving," Williams explains. "But where you're really put to test is how that plays out throughout the year. And I think for Black History Month in
particular…there's been a commitment toward creating greater equity in access to capital. It's really important that those efforts don't end."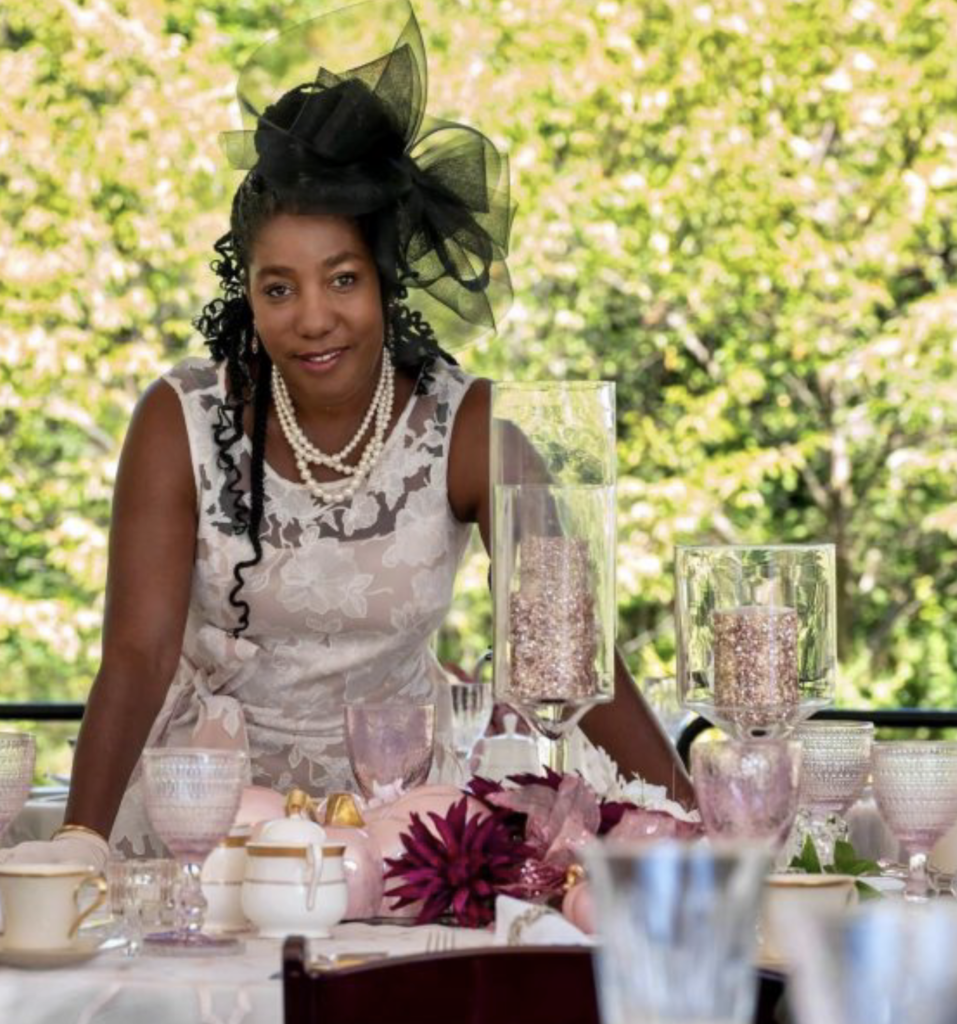 Renea Woods-Baylor | Credit: The Tea Lady
As the owner of a reservation-only tea service, Renea Woods-Baylor brings a centuries-old afternoon tradition to one of Ohio's largest cities. Her tea room, which she officially opened in 2017, stems from a Mother's Day event held at her home (her late husband, executive chef Dennis C. Baylor, prepared the accompanying bites).
For Black History Month this year, Woods-Baylor's tea room will honor civil rights activist Maya Angelou with a dedicated brew of black tea and also hold a range of special tasting events that pay homage to Black-owned tea rooms of the past, which historically served African American pastors and civil rights organizers, according to Woods-Baylor.
"I have a couple of [tearoom] names now, but this is a very challenging process since the records of these unique entities aren't widely documented," she admits. "Akron has never had a Black-owned tearoom — I'm so proud to bring a business like this to a city I love."
Bon Appetite! … and make your reservation!