This space is dedicated predominantly to developments and trends in the various spheres of the African continent which are constantly evolving.
It's been a great year for African writing, with Tanzania's Abdulrazak Gurnah winning the 2021 Nobel Prize for Literature.
South Africa's Damon Galgut lifted the Man Booker Prize for his novel, The Promise, and exciting prose continued to sprout. Peter Kimani, leading Kenyan author, journalist and academic, lists his top five picks.
The Department of State raised the Travel Advisory Level for Ethiopia to Level 4 – Do Not Travel on November 2, 2021. This replaces the previous Travel Advisory issued on June 7, 2021.
The full text of the updated Travel Advisory is as follows:
Do not travel to Ethiopia due to armed conflict, civil unrest, communications disruptions, crime, and the potential for terrorism and kidnapping in border areas. Read the entire Travel Advisory. U.S. citizens in Ethiopia should consider departing now using commercial options.
The Department of State has awarded Pernix Federal, LLC of Lombard, Illinois the $319 million design-build contract for the new U.S. Consulate General in Lagos, Nigeria. The 12.2-acre site for the new Consulate General is part of Eko Atlantic, a development led by South Energyx Nigeria Limited in collaboration with Lagos State. The location will provide the future diplomatic campus and its neighbors with access to sustainable, modern infrastructure, including an 8.5 km seawall designed to protect the city from rising sea levels and coastal erosion.
Ennead Architects of New York, New York is the design architect. The new Consulate General will provide a modern, resilient platform for diplomacy in Nigeria and is expected to be completed in 2027.
Created in partnership with Boston Black News (BBN), Boston's first and only faith-based, Black-owned, FCC licensed FM station and multimedia network, Black News Hour will develop a space for Boston's Black community to engage and connect with Globe journalists, deepening connections and building stronger relationships between the community and local media.
"At the Globe, we understand the importance and crucial role that Black press has played in reporting the hardships and achievements of Boston's Black community," said Peggy Byrd, Chief Marketing Officer at Boston Globe Media. "Collaborating with BBN is a vital part of ensuring that we are supporting independent Black media outlets and highlighting the multitude of stories existing in the Black community."
African Ancestry the Black-owned pioneers of genetic ancestry tracing for people of African descent, today announced an unprecedented partnership with the Sierra Leone government through the Ministry of Tourism and Cultural Affairs and its facilitating agency The Monuments and Relics Commission that formalizes a citizenship offering for customers whose ancestry trace to the fifth most peaceful country in Africa. 
"We welcome you to acquire land, live in our communities, invest, build capacity and take advantage of business opportunities," said President Bio during the citizenship conferment ceremony.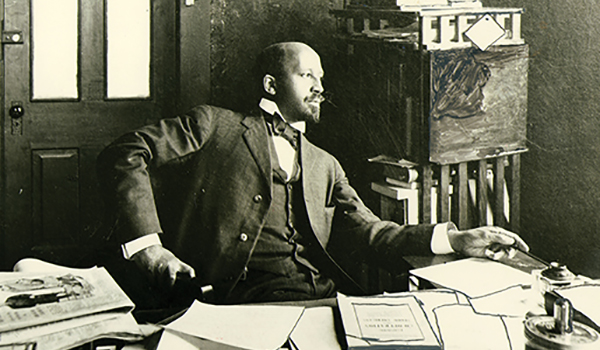 W. E. B. Du Bois 1903 Historical Perspective On Race Relation In America 
In his 1903 text The Souls of Black Folk, W. E. B. Du Bois wrote that the "police system was arranged to deal with blacks alone, and tacitly assumed that every white man was ipso facto a member of that police." The ideologies of that earliest iteration of American policing—designed to prevent the freedom and enfranchisement of Black people and to protect the interests of white people—still persist in today's policing system.