From Africa, The Americas, Caribbean & the rest of the world.
Before the pandemic struck in 2020, the number of U.S. students studying abroad had been pretty much rising steadily each year.
Whereas more than 154,000 students from the U.S. participated in study abroad programs during the 2000-2001 academic year, that number more than doubled – to over 347,000 – during the 2018-2019 academic year. That's according to the Institute of International Education.
The global spread of COVID-19, however, brought the steady growth in study abroad to a screeching halt in early 2020. Students were evacuated from host countries and study abroad programs got canceled.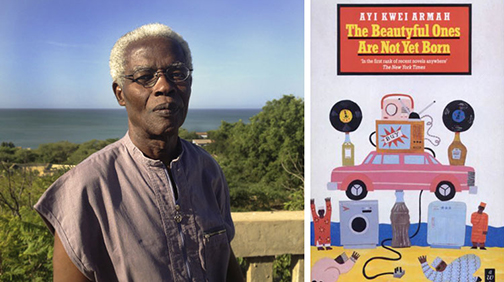 The City of Opa-locka welcomes its inaugural Art Week with AfriKin Art 2022 — Opening with VIP Preview on Wednesday, November 30th and closing on Sunday, December 4th — Open Hours from 12:00 PM to 9:00 PM at Maison AfriKin, 650 Ali Baba Avenue, Opa-locka, FL 33054
AfriKin Art 2022features a solid line-up of international artists, creatives, performers and scholars whose works are being presented within the framework of concepts surrounding the 1968 novel, The Beautyful Ones Are Not Yet Born, by AyiKwei Armah. The novel explores how its protagonist maintained his integrity amid the darkness of compromise and corruption and his observation of how individuals, families and communities failed to denounce the greed and corruption that was tagged as genetically African when faced with similar tests. AfriKin Art 2022 rereads the novel in exploring contemporary issues that beset the global world in general in consideration of Africa and the African Diaspora in particular. 
AfriKin Art 2022: The Beautyful Ones Are Not Yet Born has a line struck through the "Not Yet" in its title to highlight the ones who are indeed born and the genuineness and power of these creatives and innovators. Though often unrecognized, the "Beautyful Ones" are present — here and now and are influencing what is next. The artists assembled in this exhibition have defied the disadvantages of otherness and are making art history.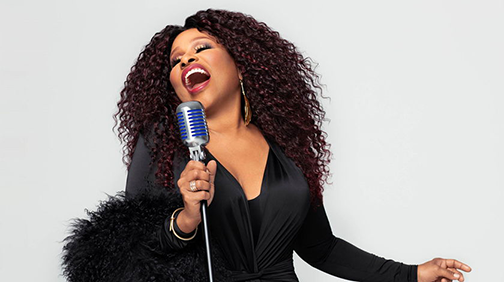 Curated by Julia Bullock and Ava DuVernay's ARRAY, the Rock My Soul festival celebrates the collaboration and community formed by Black women artists. Inspired by the friendship between composers Florence Price and Margaret Bonds, whose mutual support helped them break down barriers to have their music heard in the classical music world of the early 20th century.
Rock My Soul illuminates historical and present-day collaborations between Black women artists.
Saturday, Nov 5 & Sat, 19 at 11AM,  WDCH – Rock My Soul 

Symphonies for Youth

Satuday, Nov 5 at 8PM & Sun, Nov 6 at 2PM, WDCH – A Musical Portrait: Price and Bonds
Friday, Nov 11 at 8PM, WDCH – Bryan, Bonds & Price
Saturday, Nov 12 at 8PM, WDCH – Rhiannon Giddens
Humanities Events
Saturday, Nov 5 at 10AM, The Ford Movie Soundtrack Yoga
Wednesday, Nov 15 at 8PM, BP Hall WDCH – An Evening with Meshell Ndegeocello featuring the music of Queen Sugar
Tuesday, Nov 22 at 7PM, REDCAT – Carmen Jones screening with live performance by J'Nai Bridges
Call The Walt Disney Concert Hall Box Office for additional information.
Anyone in Africa under 30 years of age can now apply for this year's African Development Bank's virtual internship program and grow their career. It comes with a monthly stipend, medical insurance, air travel, and visa fees. (Sept. 1)
For more information, visit: www.afdb.org
The Pan African Film Festival (PAFF) has announced its "Call for Entries" for its 31st international film festival taking place in Los Angeles in February 2023.
PAFF 2023 is planned as a hybrid festival–both physical and virtual–with the majority portion of physical activities and all live-audience screenings being held physically in Los Angeles. In past years, PAFF has hosted its live film festivals with more than 40,000 in attendance, which has long been a highly anticipated event in Los Angeles attended by local, national, and international guests.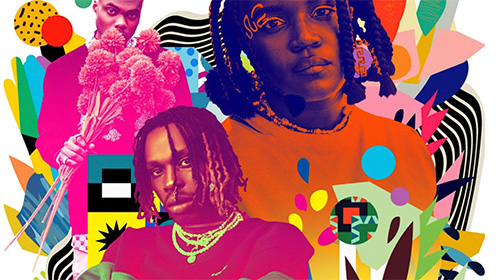 Afrobeat Saturdays In New York
Gypsy Rose Bistro at 125 West 26th Street in the Big Apple (NYC) hosts a weekend of fun with AFRO-BEAT SATURDAYS featuring the thumping melodies and beats of West Africa from 9pm – 3am. Groove to the music of Burna Boy, Wiz Kid, Davido, Shatta Wale, Tiwa Savage, Angelique Kidjo, among many others in the heart of the city that never sleeps.

There is a LADIES FREE CHAMPAGNE time (7pm – 8pm), plus food and drinks on demand.
For more information, call: (347) 255-8026.