– Enjoy the beauty of Africa, Caribbean and other exotic Black destinations.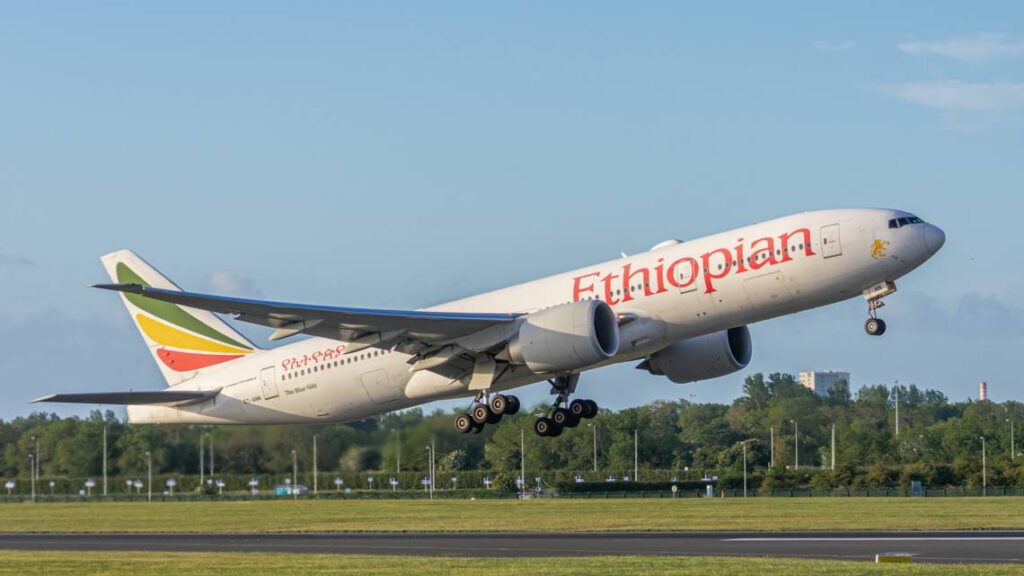 Ethiopian Airlines launched its new route between Addis Ababa and Atlanta on May 16, its sixth destination to North America, according to airspace-africa.com.
It now offers four flights a week between Addis Ababa and Hartsfield Jackson Airport, operated by a Boeing Dreamliner with 30 seats in business class and 285 in economy.
Departures from Addis are scheduled for Tuesdays, Thursdays, Saturdays and Sundays at 10h00, to arrive in Dublin at 04h20 the next day. The flight continues 50 minutes later after refueling, landing in Atlanta at 09h00.
Return flights leave Atlanta on Mondays, Wednesdays, Fridays and Sundays at 10h35, flying direct to Addis Ababa and landing the next day at 07h50.
The carrier has no competition on this route.
Subscribe to Read and Access Exclusive Contents
Join Business executives, political leaders, experts and top professionals in America, Africa and the rest of the Pan-African World who trust and read The African Times USA always.
Subscribe to our bi-weekly newsletter and be the first to Receive New Updates.
Your comments, ideas, and thoughts matter.
Drop us a line: