– Rising economies, start-ups, and Black wealth, etc.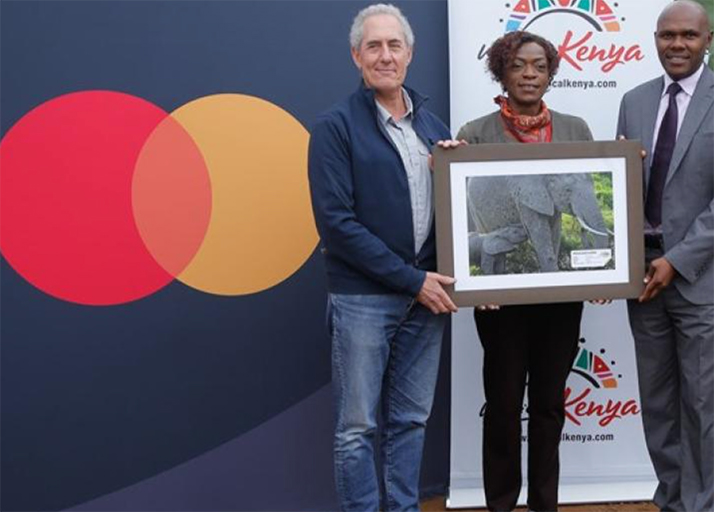 MasterCard Vice Chairman and President of Strategic Growth, Michael Froman, with KTB CEO, Dr Betty Radier, and Kenya Wildlife Service Director of Strategy and Change, Edwin Wanyonyi. Source: MasterCard
MasterCard and the Kenya Tourism Board (KTB) have signed an MoU to help the country's tourism sector rebound to pre-pandemic levels. The three-year collaboration is a first-of-a-kind for MasterCard in Africa.
The aim of the agreement is to drive the growth of tourism numbers into Kenya by leveraging various MasterCard channels, including its Priceless.com platform, as well as by increasing transparency on tourism trends through MasterCard's Data Insights capabilities. This will enable KTB to plan, execute and improve its campaign reports.  
MasterCard will also explore a loyalty and rewards programme to boost tourism and enhance the impact of destination marketing efforts, including campaign planning and execution.   
The agreement also gives access to information about Kenya that can enhance cardholders' experiences during trips.  
Plans are to include bespoke travel packages such as bush, city, and beach experiences on the Priceless.com platform, as well as brand campaigns to complement the tourism recovery efforts. 
MasterCard enables overseas visitors to make seamless, cashless payments in regional cities and supports cashless transactions and digital transformation in payment and settlement operations among small and medium-sized businesses in Kenya.
By showcasing Kenya's signature destinations and experiences to over three billion cardholders, MasterCard is expanding its exclusive Priceless.com experiences to millions of people around the world.
Your comments, ideas, and thoughts matter.
Drop us a line: