ARTS, STYLE & ENTERTAINMENT
This is YOUR lifestyle gallery – of what is new and what is happening in the U.S. And the Black World, not excluding Africa. For this section if you have any news we should know about – let us know at: [email protected]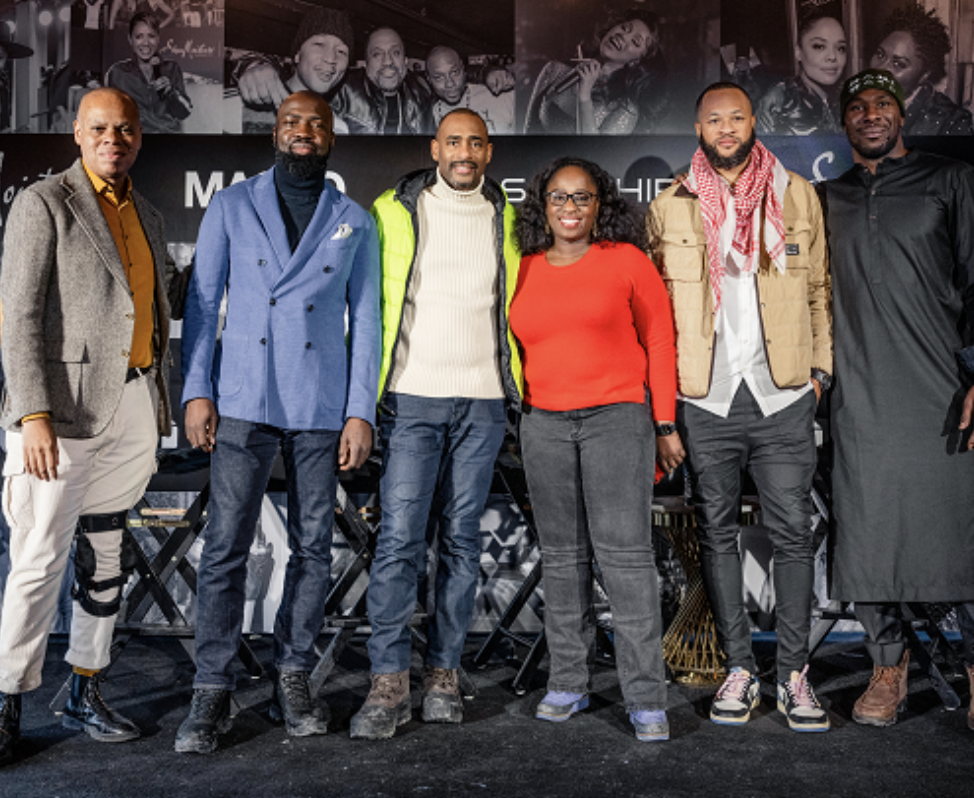 Next Narrative Africa (NNA), a multimedia production company with focus on Africa will host its inaugural event titled: "The Bridge" Friday, September 22 in celebration of United Nations General Assembly in New York at The Apollo Theater.  It aims to build an ecosystem to support African content creation and advance economic progress. 
This celebration of the collective power of the global Black diaspora to share African stories for global impact will be headlined by award-winning African artist, Flavour who will mark the occasion with a special concert performance, according to the organizers.
Flavour is a pillar of African music who has undoubtedly shifted the way the world sees and experiences African music and we can't wait to have him join us," says CEO of Next Narrative Africa, Akunna Cook"
Set to join Flavour is a roster of performers to include Singer and Songwriter Mpho Sebina of Botswana, talented stepping professional company, Step Afrika! with music and vibes provided by New York's very own DJ Jon Quick.
In addition to the concert and performances, The Bridge: Africa's Next Narrative will bring prominent government officials, business leaders, investors, and philanthropists from across Africa and the world together to lead important conversations about changing the narrative about Africa and bridging Africa and the diaspora to build wealth.
Speakers to include:
His Excellency, Dr. Mokgweetsi E.K. Masisi – President of The Republic of Botswana

His Excellency, Dr. Hage G. Geingob – President of The Republic of Namibia

Amina J. Mohammed – Deputy Secretary-General of the United Nations

Linda Thomas-Green eld – U.S. Ambassador to the United Nations

Charles Phillips- Managing Partner/Co-Founder, Recognize and Chairman, Apollo Theater

Harvey Mason J.R., President and CEO of the Recording Academy

Travis Adkins-President and Chief Executive O cer U.S. African Development Foundation

Bill Sonneborn-Global Director, Disruptive Technologies, Creative Industries and Funds International Finance Corporation

Marc Walters – Corporate Vice President and Deputy General Counsel, Microsoft

Moky Makura- Executive Director, Africa No Filter

Barkue Tubman- Zawolo – Chief of Sta and Diasporic Engagement, Essence Ventures

Reggie Ugwu, Pop Culture Writer, The New York Times

Drea Okeke, Content Creator, Comedian and Entertainer
Subscribe to Read and Access Exclusive Contents
Join Business executives, political leaders, experts and top professionals in America, Africa and the rest of the Pan-African World who trust and read The African Times USA always.
Subscribe to our bi-weekly newsletter and be the first to Receive New Updates.
Your comments, ideas, and thoughts matter.
Drop us a line: