PAN AFRICAN MARKET SEGMENT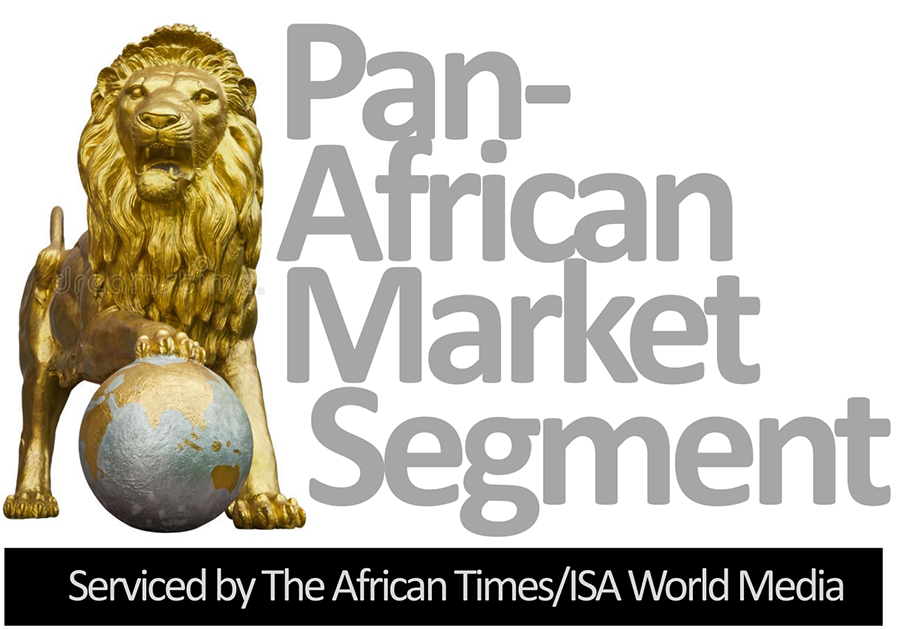 Reach A Diverse Pan-African Audience
Promote your brand, business, offer or initiative by reaching a wide Pan-African audience spread across USA, Africa, Europe, South America and the Caribbean who subscribed to The African Times/USA. The African Times USA is an influential Pan-African Media voice established in 1989 and based in California. It is widely read in top places including the White House.
What's So Special about Partnering with The African Times/USA?
The African Times USA focuses on the global Pan-African demography. We have a special email list of 1.6 million subscribers made up of high and middle income class individuals as well as government officials, business professionals, experts, former and current public officials, academics and other industry professionals who rely on our bi-weekly newsletter to make business, political and travel decisions. Also, 12 million dedicated Google visitors visit our platform monthly to consume our exclusive contents, reports, insights, analysis and news as well as access our special features and value added services.
Our target audience is the global Pan-African world.
This include people in the fast-rising economies of the 54 African nation states, the highly lucrative African American demography of the United States of America, the Caribbean, and the largely Black population of Latin and South and Central America, most notably Brazil. For over 30 years, The African Times/USA based in the second largest media market in the United States, Los Angeles, California which is the fifth largest economy in the world.
We have been Working With Global Brands, Helping Them Reach A Global Pan-African Audience For Over 30 Years.
From global airlines, tourism boards, medical and health companies, international educational institutions, individuals, political organizations, government agencies and other global businesses, We have been doing this for over 30 years. Our recent Clients have include, Ethiopian Airlines, Western Union, MoneyGram, Turkish Airlines, South African Airlines, Royal Air Moroc, Emirates Airlines, the defunct Air Afrique, South African Tourism, Seychelles Tourism Board, Toyota USA, Guinness, South African Wines, Vertex Pharmaceuticals, the United States Postal Services, among many others. 
By promoting your brand and advertising with The African Times/USA, you will be joining a rich list of brands who have found value by advertising with The African Times/USA
We Know You Want Results !
When advertising with us or promoting your brand with us, We are interested in the results as much as you. This is why we adopt a results oriented approach all the time. We understand that each promotion campaign is unique with different goals. This is why we innovate all the time. It has been 30 years of producing results and this is why the global brands listed above trusts us.
Here is How We Can Promote You
Our Marketing team will understand your needs and create promotional contents such as articles, reports, research, insights and reviews.
Brand promotion where your targeted brand materials are placed strategically in our newsletter, website and other platforms. This include banner ads, sponsored ads and image contents.
Get featured in our editorial coverage. This include product/business reviews, interviews, or even guest articles. This provides a level of credibility and trust for the brand, as readers are more likely to trust editorial content than traditional ads. We give you the opportunity to publish on our platform where you can talk to our audience and market your brand in the language that you please. 
Establish your presence and grow your visibility by publishing your opinions on our platforms whether in the field of business, politics, international relations and international development.
The whole aim is to see that you achieve your goals by promoting with us. 
Fill the form below, we will get back to you.
More About The African Times/USA
The African Times /USA has served the Pan African readership with news, features and stories that bridge the geographic divide between the various region where people of African origin are nationals, including the Black emigre communities in Europe – the UK, France, Spain, Germany, Netherland, Portugal, etc. With its bi-weekly newsletter of about 1.6 million subscribers (and still counting), The African Times/USA has become the one-stop shop for seasoned marketers targeting this market. Leveraging its influence in both the private and public sectors across this particular market that has increasingly become culturally monolithic, The African Times/USA is strategically positioned to effectively promote your brand, services, products and sales message with proven results.