– Enjoy the beauty of Africa, Caribbean and other exotic Black destinations.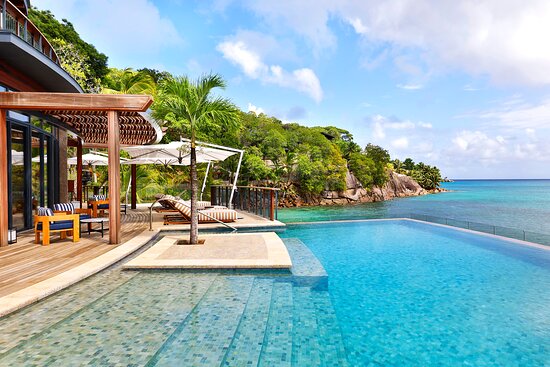 By Caleb Onyeabor
Seychelles Island is a group of 115 islands located in the Indian Ocean and is known for its stunning beaches, crystal clear waters, and diverse wildlife. Here are ten reasons why Seychelles is a top destination for tourists:

Beaches: Seychelles is home to some of the most beautiful beaches in the world. With powdery white sand, crystal clear waters, and palm trees swaying in the breeze, these beaches are the perfect place to relax and unwind.

Wildlife: Seychelles is home to a diverse range of wildlife, including giant tortoises, rare birds, and colorful fish. Visitors can explore the islands and see these animals in their natural habitat.
Food: Seychelles is known for its delicious Creole cuisine, which is a blend of African, Indian, and Chinese flavors. Visitors can try dishes like grilled fish, curries, and coconut rice, as well as fresh seafood and tropical fruits.

Culture: Seychelles is a melting pot of cultures, with a rich history and vibrant arts scene. Visitors can learn about the island's history and culture at the National Museum, or attend a dance or music performance.

Sundry Activities: Seychelles offers a range of activities for visitors, from snorkeling and diving to hiking and birdwatching. There are also opportunities for deep sea fishing and boat trips to see the islands from the water.
Board & Lodge: Seychelles has a range of accommodation options, from luxury resorts to charming guesthouses. Whether you're looking for a romantic getaway or a family vacation, there's a place to stay that will suit your needs.
Weather: Seychelles has a tropical climate, with warm temperatures year-round. This makes it the perfect destination for a beach vacation, no matter when you visit.

Accessibility: Seychelles is easily accessible from major cities around the world, with direct flights from Europe, Asia, and Africa. This makes it a convenient destination for travelers.

Safety: Seychelles is known for its low crime rate and peaceful atmosphere. Visitors can feel safe and secure while exploring the islands.

Natural Beauty: Seychelles is simply stunning, with its turquoise waters, white sandy beaches, and lush forests. It's the perfect destination for those who want to escape the hustle and bustle of everyday life and relax in a beautiful and peaceful setting.

Overall: Seychelles is a top destination for tourists because of its stunning beaches, diverse wildlife, delicious food, rich culture, and range of activities. It's a place where visitors can relax, unwind, and enjoy the beauty of the Indian Ocean.
Subscribe to our bi-weekly newsletter and be the first to Receive New Updates.
Your comments, ideas, and thoughts matter.
Drop us a line: