The Best Performing African Leaders ranking is an annual report of leaders who have performed better than their peers in the continent of Africa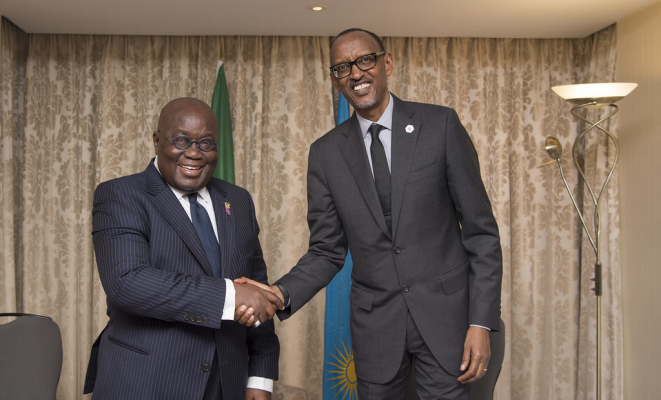 The annual rankings are determined by three methods. A Poll of selected 200,000 readers on our database was conducted. This is ratified through a Focus Group Assessment (FGI) involving experts, academics and global leadership institutes and consultants. The result is measured up against development indexes and current realities as confirmed by field experts sent to the 54 countries in Africa.
The top ten for 2022 are:
1. Moustafa Madbouly (Egypt)
Moustafa Madbouly is the current prime minister and head of Government in Egypt who is currently supervising one of the one of the most ambitious national development project in Africa. His management of the world famous Slum resettlement program of the Egyptian Government as minister ofhousing established him as one of the finest leaders in the continent. As prime minister, he is leading the charge for Egyptian rebirth in the global space through the implementation of large scale infrastructural projects in housing, energy, agriculture, power, tourism and military. Under him, for the very first time, Egypt was ranked in the category of nations with a "High" quality of life. Egypt has become a reference for developing countries serious about transiting to the first world as it is on course to be the Dubai and Qatar of Africa.
2.  Hakainde Hichilema (Zambia)
Following his rise and defeat of the then incumbent in 2021, Hichilema is creating a reputation for himself as one of the new faces of leadership in Africa. His populist decision of refusing to be paid his salaries as the president has endeared him to many. In one year, he is being referred to as a miracle worker for his drive towards turning the fortunes of the country around. Under him, Inflation in Zambia has dropped to single digits from 24.6 percent just before the election. The currency, the kwacha, went from one of the world's worst-performing to the best. Over 40,000 teachers and health workers have been hired. There has been a strong push toward decentralization, with the country's 156 constituencies deciding how to invest far more of the country's revenues. He has brought back free education to Government schools and is pursuing a strong anti-corruption policy that is gaining global praise. While his Government is still in its honey moon, one year after, the Zambian president is still representing hope not just for Zambians but for other Africans in search for a Messianic leader.
22 years after assuming the position of President, Paul Kagame still maintains his position as one of the best African presidents in 2022. The fairytale transformation of Rwanda from a conflict torn country into Africa's most inspiring success story. Paul Kagame has built institutions and is laying a foundation that will ensure that Rwanda continues to grow even years after he has left office.
4.  Prithvirajsing Roopun (Mauritus)
Mauritius is still occupying the position as the Pearl of Africa. It is one of the most stable and effective African nation politically and economically. Its current president has maintained the trajectory of growth and stability that other African nations can only dream of. His Administration has pursued a rebranding agenda that has helped put Mauritius at the top of virtually every positive index in 2022. The government provides free basic healthcare, free education up to the university level, and free public transportation to students, retirees, and people with disabilities.
5. Wavel Ramkalawan (Seychelles)
There are various signs demonstrating why Wavel is ranked among the top 5 African Presidents in 2022. With a Human Development Index of 0796 and an annual GDP growth of over 10%, Seychelles is the second most developed nation in Africa. Corruption in Seychelles is lower when compared to other African countries. Seychelles is the 23 least corrupt nation out of 180 countries and the most transparent country in Africa. Little wonder it is one of the biggest African tourist destinations in 2022.
Subscribe to Read and Access Exclusive Contents
Join Business executives, political leaders, experts and top professionals in America, Africa and the rest of the Pan-African World who trust and read The African Times USA always.
Subscribe to our bi-weekly newsletter and be the first to Receive New Updates.
Your comments, ideas, and thoughts matter.
Drop us a line: