– Rising economies, start-ups, and Black wealth, etc.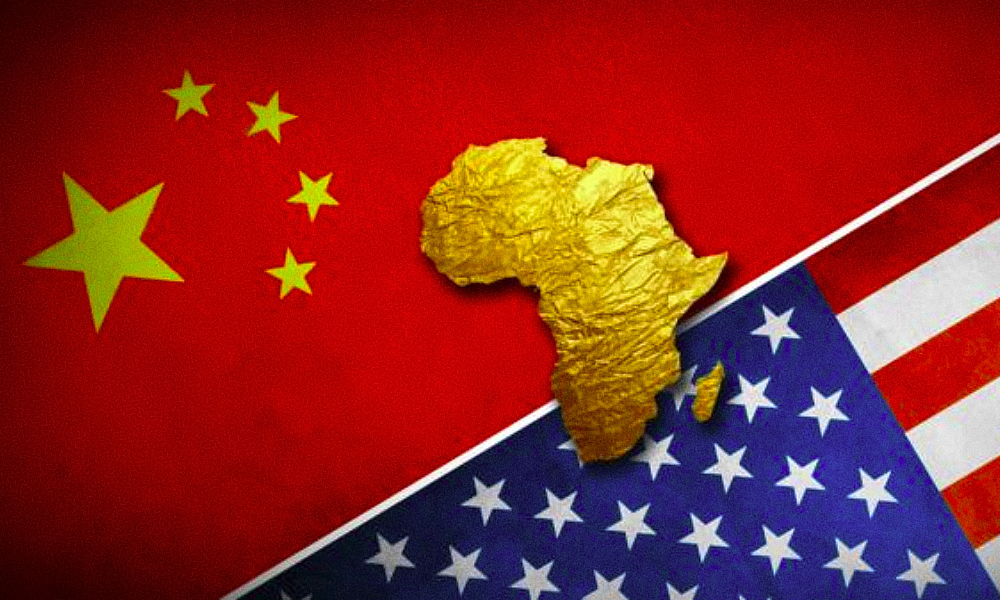 The US International Development Finance Corporation (DFC), which was relaunched two years ago, is increasing its activity on the African continent. Washington has made the DFC, which invests in the private sector, its key weapon for attracting African countries wooed by Beijing.
When they visit Washington, more and more African leaders stop off at the headquarters of the US International Development Finance Corporation (DFC), which is only a short distance from the White House. Togolese president Faure Gnassingbé paid a visit on 13 October after he had taken part in the annual meetings of the International Monetary Fund and the World Bank. He was preceded the day before by Nicolas Kazadi, finance minister of the Democratic Republic of the Congo (DRC).
Their reasons for visiting the DFC are to be found in the money-clinking noises made by Scott Nathan, who has been the DFC's chief executive since February and who they were able to meet during their stay in Washington. The bank, which invests in private sector development in emerging countries, has never before invested so much worldwide and in Africa in particular. For the final quarter of 2022 alone, a total of 62 new agreements worth more than $2.3bn have been approved.
Among the greenlit African projects are a $25m investment in a solar electricity plant in Malawi, a $13m loan for micro-enterprises in Tunisia, a $5m loan guarantee for a bank in the DRC specialising in agricultural and energy investment, and a $10m loan to encourage access to property in Tanzania. 
Alongside the powerful US Agency for International Development (USAID), the work of the DFC often goes unnoticed. Under the administration of Donald Trump, however, the United States has made it a key tool in its battle against Chinese influence in Africa. Faced with what Washington calls Beijing's "debt diplomacy", which involves making loans increasingly to African states as part of its Belt and Road Initiative (BRI),the world's leading economy is able to point to an alternative development aid mode involving direct investment in the private sector.
The DFC, which emerged from the 2018 merger of the Overseas Private Investment Corporation (OPIC) and USAID's Development Credit Authority, has considerable fire power. The upper limit of its lending capacity stands at $60bn, compared to the OPIC's $29bn, and it is no longer obliged to set up projects solely via American companies. Its range of operating tools has been widened, giving it the possibility of investing directly in companies and working with other Western agencies of the same type, such as France's  Proparco and Germany's DEG.
Its investment decisions have to meet three criteria: the project has to be profitable; the country involved has to have low revenues; and American diplomatic interests have to be served. Its fields of intervention include the climate, health, technology, and women's empowerment.
In mid-August, a few days after Secretary of State Antony Blinken's charm offensive in Pretoria, which has maintained its close relations with Moscow despite the war in Ukraine the DFC released the first $83m tranche of a $300m credit facility for the Africa Data Centers network, a body which builds data storage centers in Africa, particularly South Africa, according to Africa Intelligence.
Although investment decision-making is still carried out in Washington, where most of its 450 employees are to be found, the DFCB has – belatedly because of the Covid-19 pandemic – set up a small team of 10 or so people in sub-Saharan Africa. Members of the team are to be found in Nairobi, Lagos, Dakar and Johannesburg, where Africa regional director, Vibhuti Jain, a former USAID staffer, is based.
Theoretically, cooperation between the DFC and USAID is set to be strengthened but, in reality, it varies from one operation to another. On the other hand, contacts between the DFC and members of the economic sections at US embassies in Africa have increased as they work together to identify potential projects.
Subscribe to our bi-weekly newsletter and be the first to Receive New Updates.
Angola's Supreme Court recently ordered the preventive seizure of assets of Isabel dos Santos, daughter of former president Eduardo dos Santos deceased in July this year. This is the second seizure of Isabel dos Santos assets in Angola since 2019.
Your comments, ideas, and thoughts matter.
Drop us a line: